WEDDING LIABILITY EMERGENCY KIT - It's one of the biggest days of your life - BE PREPARED!
Click the link below to download our Wedding Day Emergency Kit, which every couple should have on hand on their wedding day. From antacids and aspirin to make up, mouthwash, tissues and tweezers, this list has practically everything you'll need to get you through  your special day!
DJsonaDime_Wedding_Day_Emergency_Kit.pdf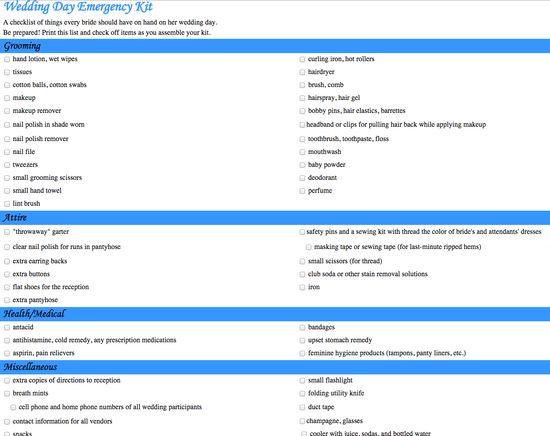 WEDDING LIABILITY INSURANCE APPLICATION - United Sates Liability Insurance
A rising number of wedding venues and locations are asking for couples to provide a certificate of liability insurance in order to use their facilities. We've provided an application quote form from United States Liability Insurance Group as well as a link to their "Wedding Plus" package which covers both General Liability and Host Liquor Liability for weddings. One-day events with 500 attendees or less are eligible. Rehearsal date can be included for no additional charge. Visit their website for more details.
USLI_Wedding_Plus_insurance_App.pdf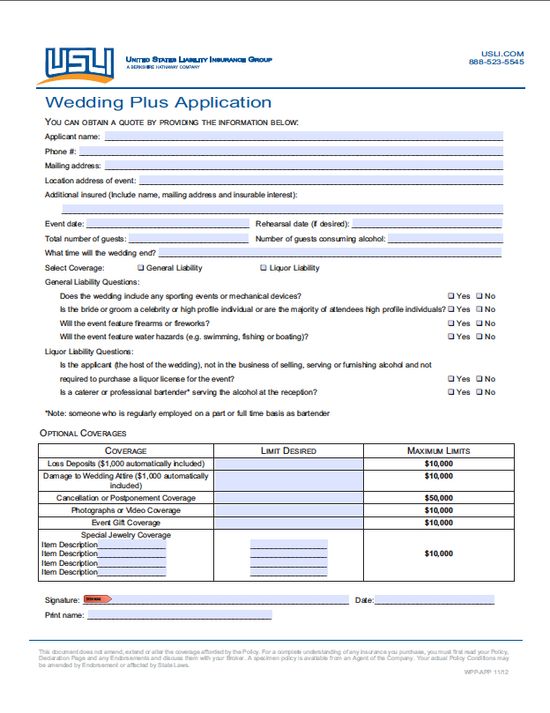 INDIE WEDDING REVOLUTION! - DJ CRAIG HENRY
I'm always looking for unique and creative approaches to weddings and events to share with clients friends and GQ magazine's "Indie Wedding Revolution", by Garrett Munce from the new June 2015 issue is no exception. Rings, vows, music, food, locations and attire are all discussed here. Definitely worth a read if you or someone you know has just gotten engaged and are starting to plan your wedding. And after you're done reading, give us a call, text or email so we can discuss how to help your "Indie" wedding a dream come true!
Indie_Wedding_Evolution_GQ_June2015.doc.pdf