LIGHTING AND PROJECTION
DJs on a Dime is proud to offer several Lighting and Projection options to add to the ambiance and personality of your event. Please take a moment to review our current options. If you need something you don't see here, please let us know. We would be more than happy to investigate other rental options on your behalf.  Please visit our Get a Quote page for a free, no obligation quote on all of our packages and options.
UPLIGHTING / ACCENT LIGHTING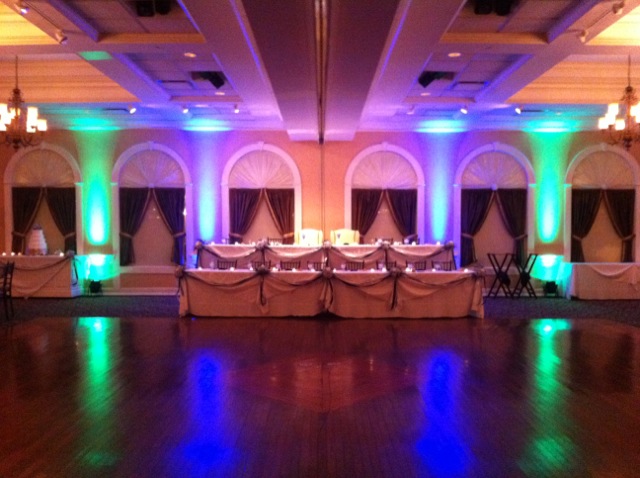 Add splashes of color to give your next event warm and lively ambiance. With up to 24 LED Slimpar cans and lighting controller, we can give your special event that "Wow Factor"! Add Lighting Shields for an extra glow and you'll henceforth me known as the "Event Master"!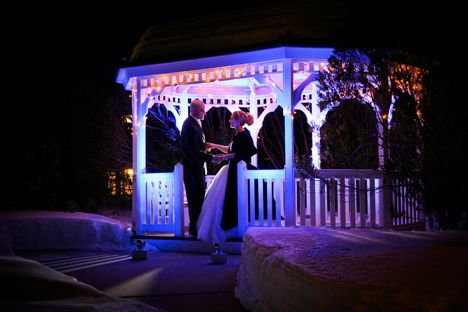 OPTIONAL UP LIGHTING SHIELDS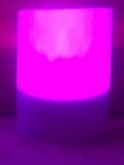 Up Light & Shield (Front)  Up Light & Shield (Back, to the wall)
---
CUSTOM GOBO w/ BRIDE & GROOM NAMES AND WEDDING DATE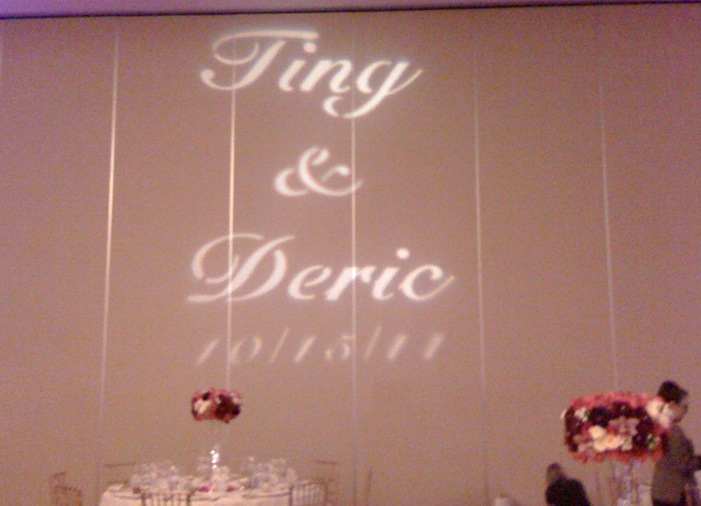 CUSTOM GOBO PROJECTION & FOLLOW SPOT (SPOTLIGHT)
Go a step further and add a custom gobo with your name or initials and a gobo projector to personalize your event. Whether it's a wedding, anniversary, birthday or Mitzvah, custom gobos add that special touch and serve to let your guests know they're in the right place! We can design the gobo, order it for you and load it into our projector making the process simple and worry-free. Company logos can be made into custom gobos for corporate events as well. Note: You can supply your own gobo if you'd like. Our projector takes a gobo sized 35.8mm (outside), 27.9mm (inside) and 0.2mm (thick).
 UP LIGHTS w/ CUSTOM GOBO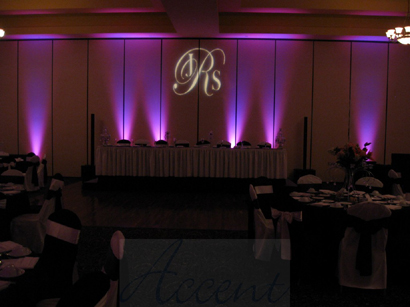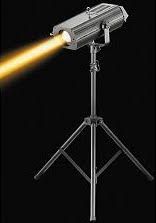 FOLLOWSPOT W/ PROGRAMMABLE COLORS
Add a little sizzle and "STAR POWER"  to your Grand Entrance! Be it Wedding, Mitzvah, Quinceañera, Sweet 16, or any birthday/Life milestone, with our Followspot light you'll add a professional production touch that will keep people talking about how cool it was for years to come! Plus, choose from white, red, blue, cyan, magenta, red, green or yellow to compliment your color scheme.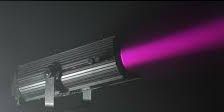 ---
DIGITAL PROJECTOR AND SCREEN
Do you have a funny/tender/slightly embarrassing slideshow or video that you'd like to show at your next event? We've got you covered with either a 2500 or 5000 lumen portable digital projector and 7 foot tripod or 12 foot frame screens. You supply a USB thumb drive or send it via "the cloud" with your video/slideshow file (mpeg, mp4, wmv, mov, ppt), and we'll supply the laptop w/ digital media player, hook it up to the projector and run your video. We can even route the video's audio tracks to our sound system for maximum effect.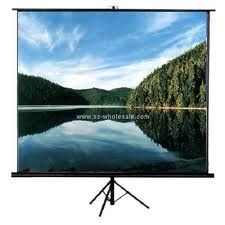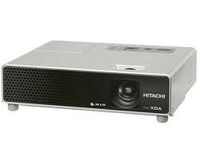 Or, you can supply a laptop with your video file and we'll hook it up and start the show when it's time. It's that simple. 7 foot tripod and 12 foot frame video screens available or larger screens can be rented on your behalf for an additional charge.
(Video connection from laptop must be VGA, HDMI, or Apple digital out to work w/ our video adapters.)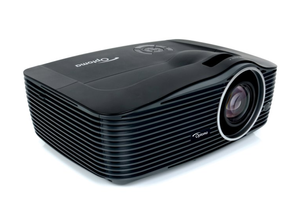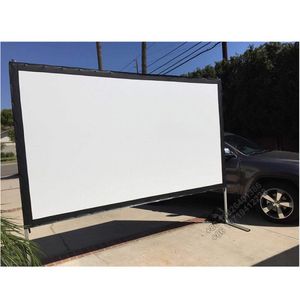 ---
ADD A LASER TO THE DANCE PARTY!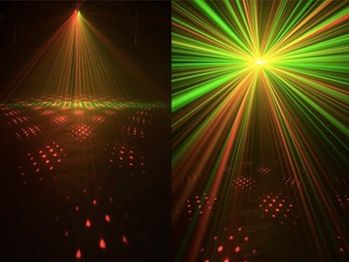 And if you really want to "pump up the jams" and get crazy, add our new American DJ Galaxian 3D Laser to the party!
Dazzle your guests with Red and Green laser beams that create exciting animated patterns! The green beams rotate back and forth creating amazing aerial effects on a ceiling or projected onto a crowds! Responding to the beat of the music to create a hypnotic effect, the Galaxian 3D will be the hit of the party!
Please visit our Get a Quote page for a free, no obligation quote on all of our packages and options.