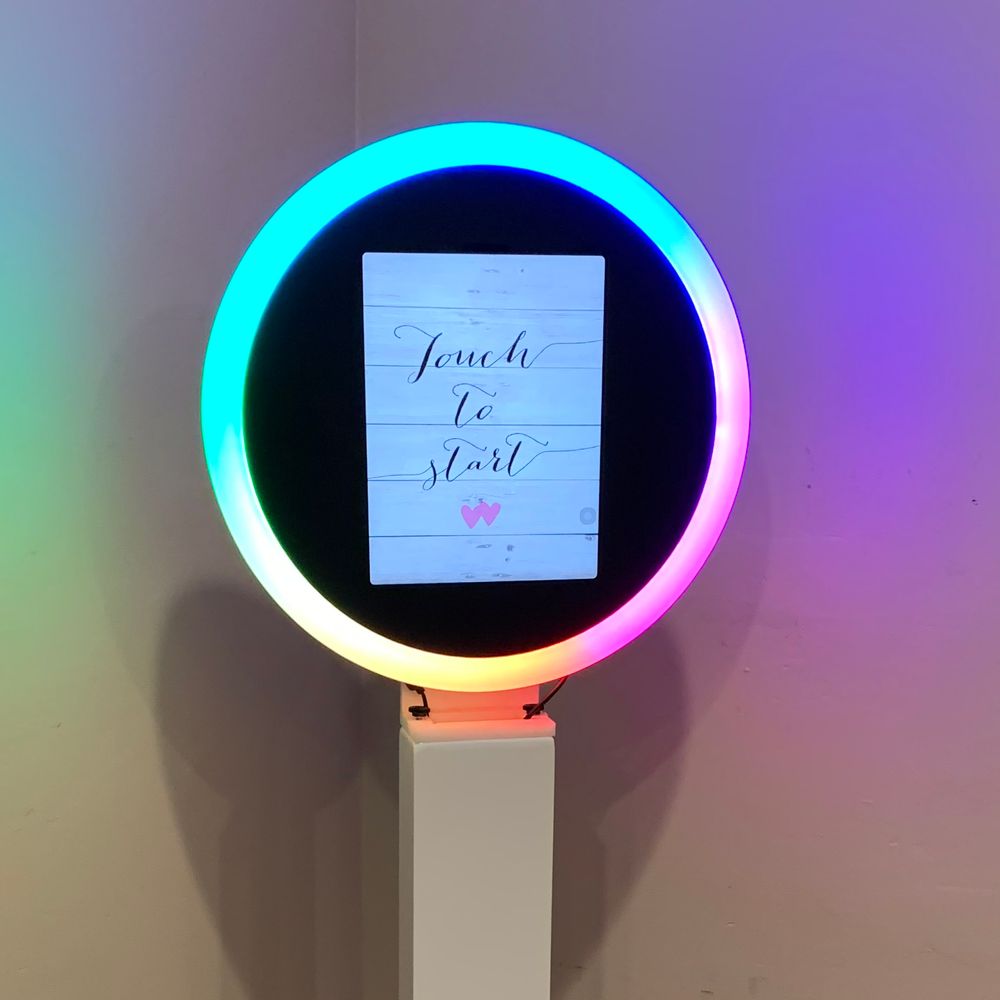 Add our new Selfie Station!
Great keepsake of the event!
Great for digital keepsakes of your special day, a Selfie Station is a must-have for any event. Guests can choose their experience including single photos, 3-photo strips, "virtual props", motion GIFs and Boomerangs. The station then gives guests the choice to have their experience either emailed or texted to them.  And with simple screen prompts and no printouts, no attendant is needed, which saves you money.  Add to a DJ package or book separately and P/U and return to save money. Delivery also available for additional fee.